Wazdan is not a newcomer to the igaming scene, delivering gaming solutions since 2010. When we talk to the Wazdan team, they tell us that their story originated from humble beginnings, where a team of people with a passion for games joined up to become one of the strangers game providers in the slot business.
In the same year, Wazdan attained their Malta Gaming Authority license, and an initial server-based casino was launched in 2012. As Wazdan continued to develop more games, grow their content base, and also their places of operation, 2015 brought in a massive change for the company. A rebranding followed, with the company being officially baptized with the name Wazdan in 2015. Here the Sales team at Wazdan started to grow massively, with the team investing in people to grow further and spread the passion for games. They succeeded and in 2017 said Wazdan attain a UKGC gaming license, hence the infiltration in the UK market. Investing in both marketing and further growth, the company continued to expand its compliance team, and attained further gambling license, hence showing the commitment to the growth.
Finding more ways to continue working towards greatness, Wazdan worked hard to get an ISO certification, with the first ISO certificate obtained in 2020. Fast forward to today, and Wazdan continues to create more tools tailored to players, some of these include special Wazdan features such as promo tools, volatility levels, and ample bonus rounds.
As Wazdan started its journey towards gaming world domination, the company started getting the attention of the gaming community. In the last couple of years, the game provider scooped a good number of awards ranging from the SBC Awards to the G2E Asia game awards, to the EGR Awards and also Migea Awards. Some of the most
prominent awards and nominations that the company boosts include Slot of the Year, Employee Branding of the Year, Best Innovative Product Development, Best Gaming Company, Best Slot, and even Best Casino product.
What games does Wazdan produce?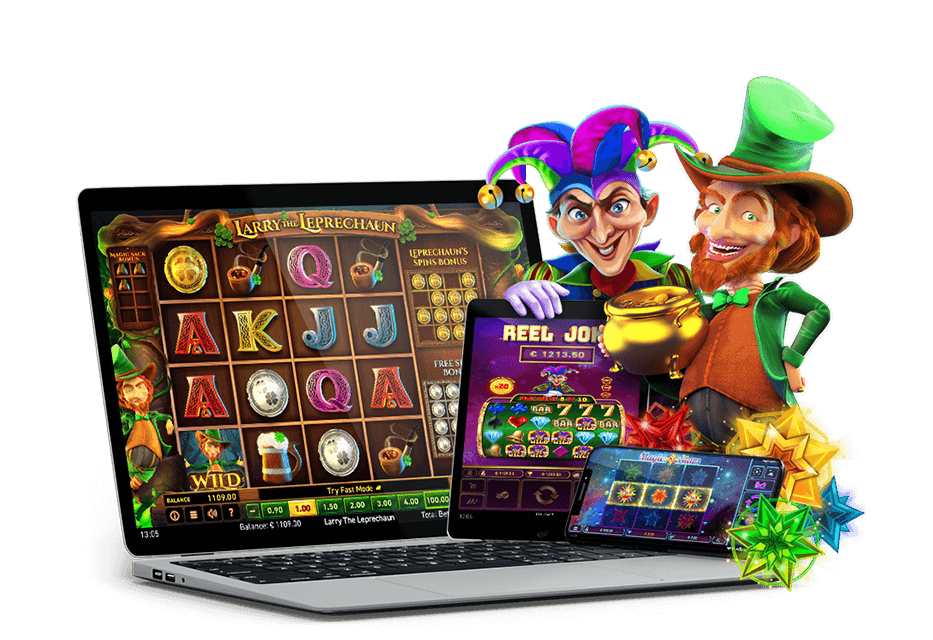 With producing games for the masses, Wazdan has taken on the responsibility of infiltrating many gaming markets. As a true game provider and leader in the business, Wazdan is officially licensed and regulated to offer its games in the following countries and jurisdictions: Malta, United Kingdom, New Jersey, Sweden, Romania, Denmark, Estonia, Latvia, Lithuania, Portugal, Spain, Italy, Switzerland, Colombia, Belarus, and Greece.
Boosting over 140+ slot and casino HTML games, Wazdan promises that their passion for games will translate into your gameplay. And so it does, as it boost special game features and also a mobile friendly interface that will allow you to play all Wazdan games on the go, anytime, anywhere.
What special features do Wazdan offer their players?
Volatility Levels™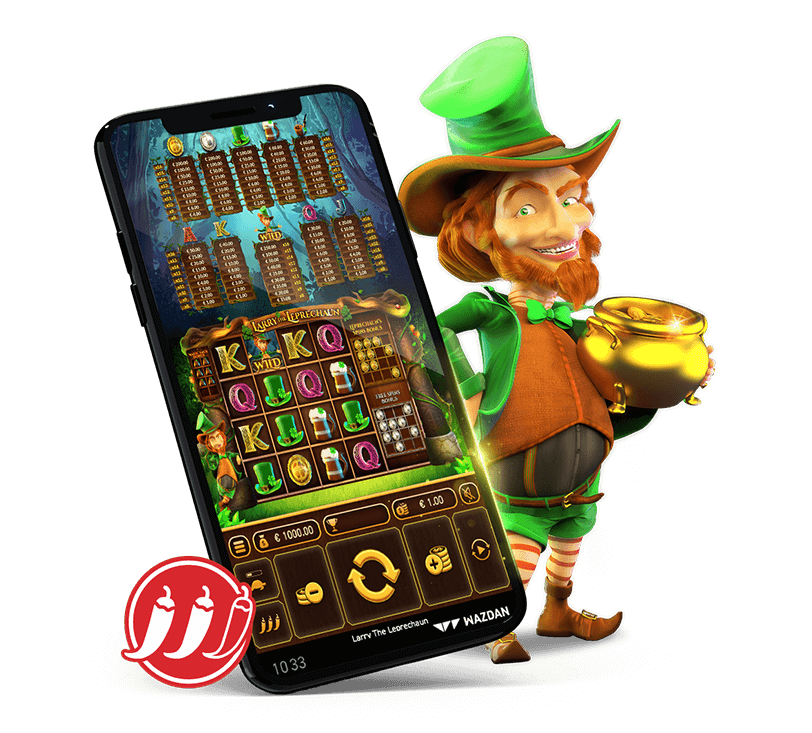 Understanding today's gambler, Wazdan has been excelling at testing the limits of new slot features and mechanics. One of the special features that Wazdan slot games offer includes the choosing of volatility levels. These unique and trademarked features allow slot loves to modify both the win and the frequency in which wins are landed. If you opt to play your Wazdan slot games using the high volatility feature, you should expect bigger, yet less frequent wins to come along your way. If you go for low volatility on your Wazdan go-to slot machine, you should expect more steady-paced wins, yet smaller in pot sizes. Having the autonomy to choose your game features and gameplay seems to have gone down well with players, as Wazdan continues to incorporate the Volatility Levels™ in each of their slot offerings.
Hold the Jackpot Games
Pushing further the boundaries of gaming is an element that Wazdan excels in. Another new game feature introduced in 2021 features the 'Hold the Jackpot' games. By playing these Wazdan games, the player's goal is to collect special symbols as you spin the reels, as you continue filling the grids available at the side of your reels. Once you collect a good amount of special symbols to fill up the grid, you will be transported to the bonus game. You start off your bonus feature by enjoying 3 re-spins, hoping to land the grand jackpot that is lurking in between your Wazdan slot reels.
The good news is that the Hold the Jackpot feature proved to be quite a popular feature with players globally, hence more games now boost this game feature, with each game offering different gameplays, settings, game bonus rounds, and various jackpot amounts.
If you want to tempt your luck at a Wazdan Hold the Jackpot game, we suggest you take a spin on the reels of Fortune Reels, the Chinese New Year slot machine that promises prosperity and many winning combos. Playing Fortune Reels, you will be enjoying a lucrative RTP of 96.12%, expanding wilds, buy feature, and stacked symbols.
Buy Feature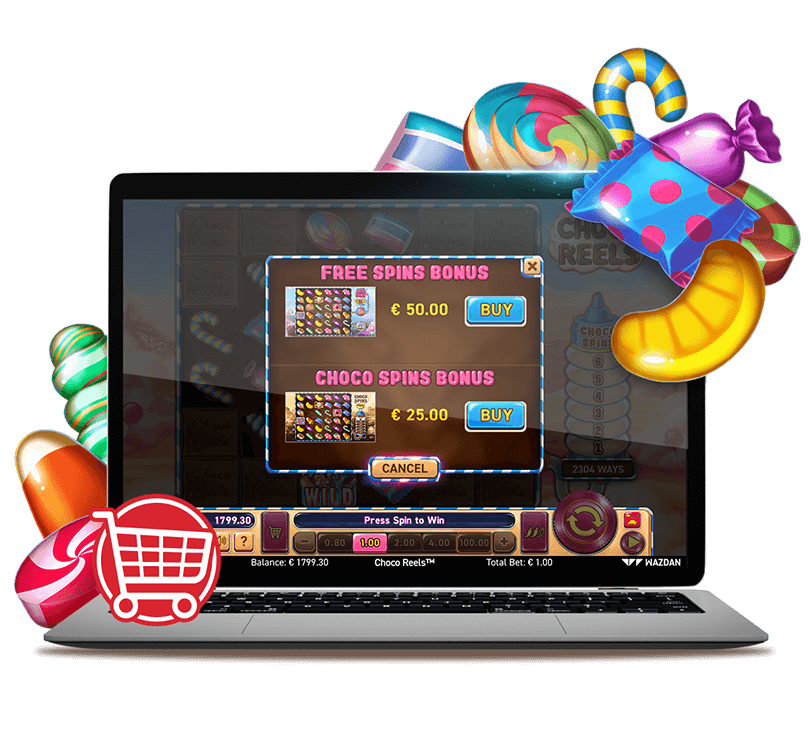 The Buy feature is a slot machine mechanism available in many online slotgames playable online. If the slot game that you are enjoying offers the buy feature, this means that you can either wait to land the slot's bonus round, alternatively, for a small amount of money, you can buy the feature and head straight away to the bonus round. This feature is now available in most of Wazdan's portfolio. If you want to tempt your luck at Wazdan's buy feature, we suggest you take a spin on the reels of Midnight in Tokyo. By playing the game, you will embark on a mission with some very mischievous yet cute kitties in the streets of Tokyo. With all the action happening way past midnight, the ninja kitties promise you a 96.16% RTP, wilds, and even a Hold the Jackpot feature.
Ultra-Fast / Ultra-Lite Mode
Two other Wazdan game features that we love and keep us in control of our gameplay include the ultra-fast or the ultra-lite mode. If a fast paces environment and gameplay are your thing, you can simply switch on the Wazdan ultra-fast mode to play at a faster pace. Alternatively, if you like taking your time with playing or possibly suffer from a bad internet connection, you can opt for an ultra-lite mode. Both features are great, tried and tested, and come along with an assurance that your RTP or other game functions are not negatively impacted.
Big Screen Mode
Wayback at Ice London in 2019, Wazdan had a big surprise in store. The friendly game provider launched the big screen mode that allows players to expand and adjust how the slot game is viewed and played on game devices. Using this feature, players can enjoy an immersive experience that only Wazdan can offer.
Energy Saving Mode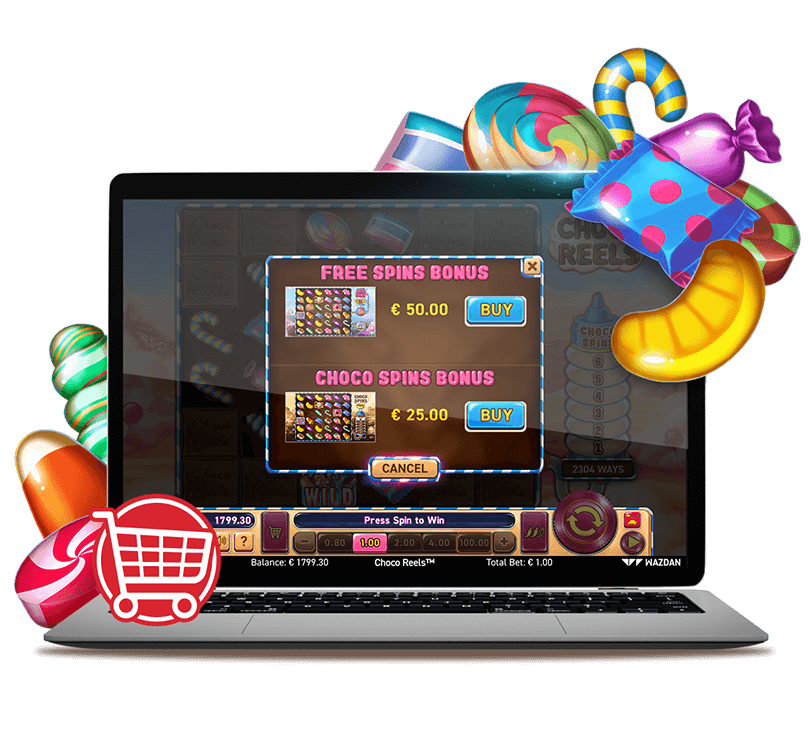 Whilst playing on mobile offers you the flexibility of playing anywhere, we all face the dilemma of draining our device batteries. This is why Wazdan has debuted and equipped their games with an energy-saving mode. Playing a Wazdan game, your smartphone or tablet battery will not drain as much as playing other slot games. Truth be told, the game provider promises a whopping 40% in saving battery from your device. Needless to say, if the mobile battery is shrinking, yet you want to enjoy some serious slot machine action, the Wazdan energy-saving mode will definitely come to the rescue.
Unique Gamble Feature
Playing a slot machine can be a thrill, but the thrill is bigger if you are offered the possibility of doubling on your winnings. This is why we love the Wazdan slots gamble feature. After landing a winning combination, you will see a small light flashing at the bottom of your reels, this is the game inviting you to delve and take a chase in the unique gamble feature. Here, you play a game of 50/50 chance where you will choose between Card A and Card B, and if you happen to choose the winning card, you will walk away with double your winnings. On the other hand, if you do not guess the correct card, you will lose all your winnings from the base game and walk away from the round empty-handed.
What is next for Wazdan?
Wazdan has been working hard in terms of penetrating the US market and continues to grow in that area. In the meantime, the game provider has given us some award-winning games in the past couple of months, Sizzling Moon, Power of Gods - Medusa, Sizzling Bells, Jelly Reels, Prosperity Pearls, and more. You choose the theme, the volatility level, and let Wazdan take care of the rest. Below we will review some of their top games, and will also talk about why you should take a spin on Wazdan online casino slots.